Capital have a wide range of both glass and aluminium louvers that will cover any and all of your requirements
Please get in contact with us to discuss what options we have to suit your needs and budget.
With an extensive range of sophisticated modern profiles and complementary hardware, our louvers offer the latest designs incorporating outstanding modern shutter look, improved functionality, and enhanced strength and rigidity with the use of structural alloys. We have systems for both internal and external applications that are fit for purpose in our tropical cyclonic area.
Capital Glass & Aluminium is a proud supplier of Breezway® Altair® Louvre Windows.
Breezway Louvre Windows are ideal for any residential or commercial application as they are the energy efficient window option for bringing natural light and fresh air into sustainable building designs. With blades that open close to horizontal, Breezway Altair Louvres allow fresh air to naturally reduce the indoor temperature of the building, refreshing building occupants and reducing the need for power hungry air-conditioning systems.
When closed, Altair Louvres seal tight to provide superior wind and water performance and offer a range of glazing options to suit the Australian climate.
Altair® Louvre Windows are fully customisable
ltair Louvres can be fitted into a variety of window systems in different configurations or can be supplied as componentry for installation into timber or commercial framing. Choice of window frames include: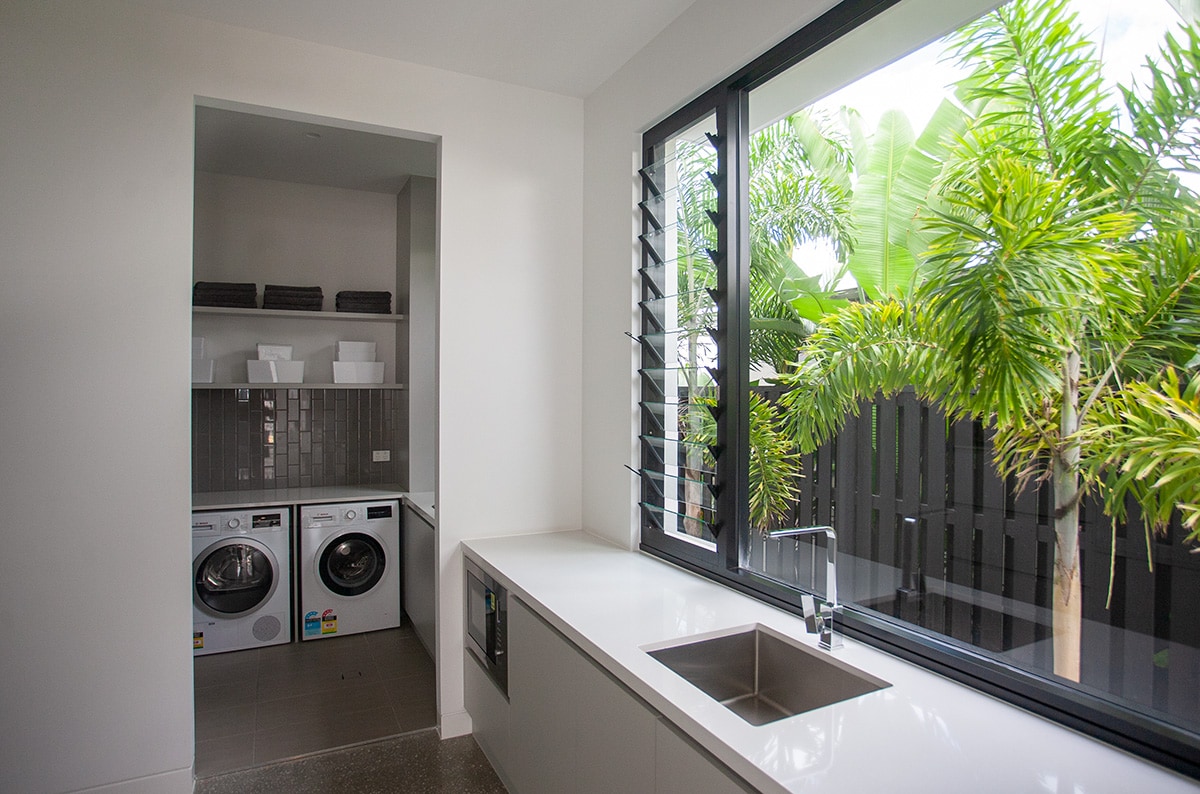 The Easyscreen Window System is an aluminium framing system that is specifically designed for use with Altair Louvres. The system complements the full range of Altair features including Powerlouvre, Stronghold, handle options and keylocks as well as fixed light bays, externally fixed screening, security bars, sub framing system, bushfire compliance and a high strength design for cyclonic regions.
The Innoscreen Window System is an aluminium window frame with provision for a screen to the inside of the window. It is the ideal framing option for those who want to screen their home but keep that 'louvre look' and optimise the external aesthetics of the building.
The Innoscreen Window System is also safer and saves time, as windows above the ground floor are easily screened from inside the building. Makes for safe and simple screen cleaning too!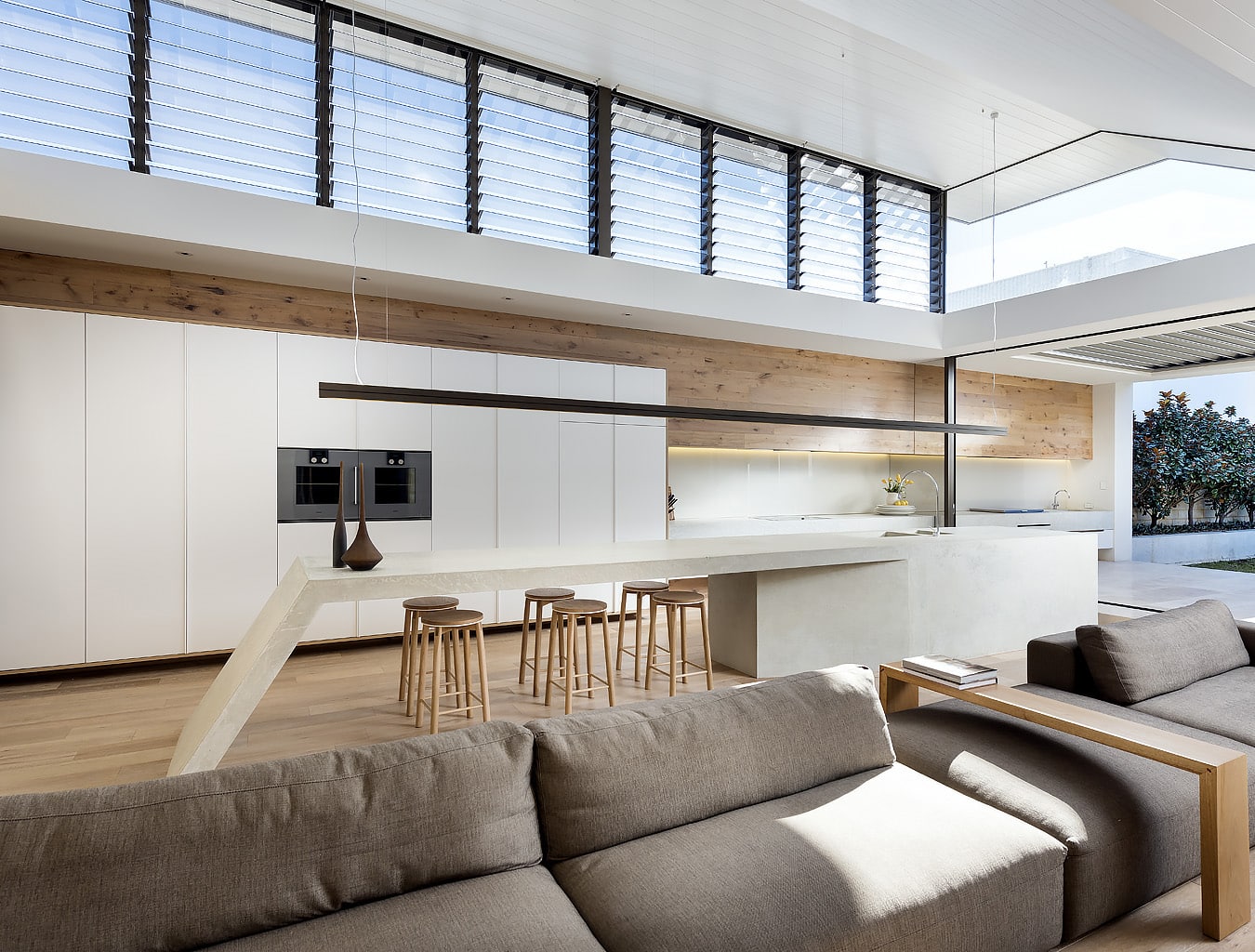 With home automation a growing trend, the Breezway Powerlouvre Window is an innovative way to ventilate a building.
Displaying superior aesthetics the Powerlouvre Windows has a low voltage motor concealed within the frame with no unsightly control rods visible.
Designed for easy installation, Powerlouvre Windows remove the complexity of sourcing special trades to install the system and are ideal for a range of design applications such as high out-of-reach locations or as floor-to-ceiling feature windows.
Powerlouvres can be easily operated by the Apptivate® Control Unit or by remote control via the Powerlouvre App. The Powerlouvre can be set to automatically respond to temperature and timer events using the Apptivate Control Unit or can be integrated into a Building Management System.
The Stronghold System has been designed to add strength and safety to your building by mechanically retaining blades without obstructing outdoor views so they comply with fall prevention. The Stronghold System is ideal for windows more than 2 metres above ground or those requiring extra strength with the benefits of natural ventilation and added safety for your family. In multi-storey applications a wintergarden can be created to provide extra living space to soak up the winter sun in a protected spot or take advantage of fresh breezes. The Stronghold System can be screened and offers privacy or shading options when using aluminium blades.
Click the link for more information.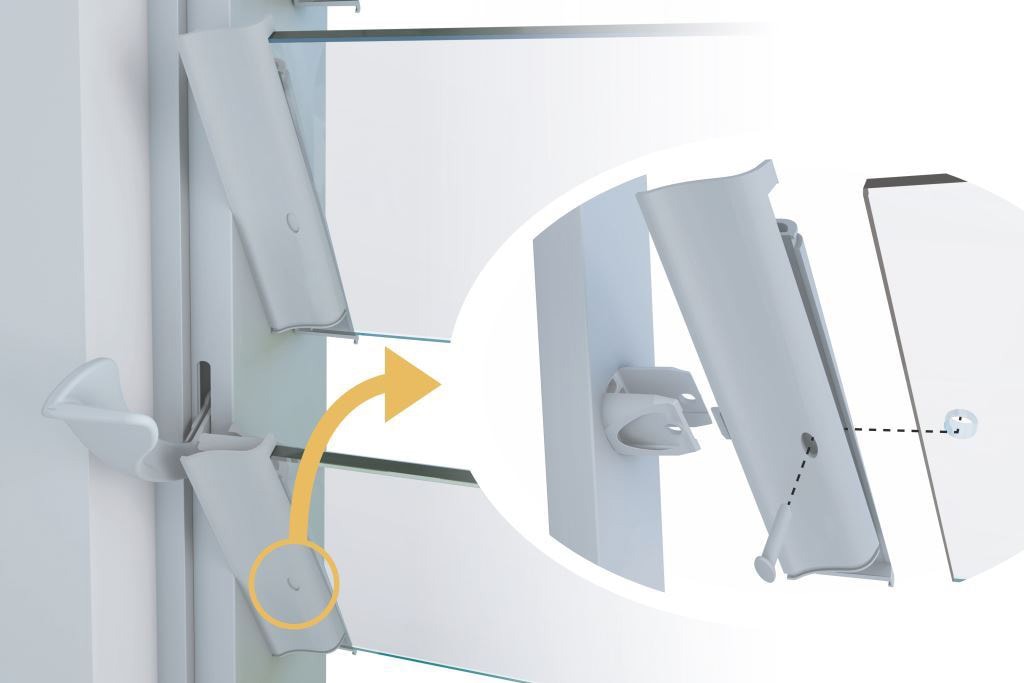 With Breezway Louvre Windows you can enhance the energy efficiency and comfort of a building. A variety of glazing options are available to meet local requirements. To view our list of WERS energy ratings for Breezway Louvres.