Glass Sliding Wardrobe Doors
Let Capital Glass and Aluminum make your next wardrobe project a breeze with our custom and made-to-order sliding wardrobe doors.
Making the most of your space is essential. Wardrobes offer an ideal way to manage your space and make organising easy. Make the most of your wardrobe with the right door for your space. Swinging wardrobe doors take up extra space and cause obstructions, and open wardrobes can look cluttered or messy, but sliding wardrobe doors offer an efficient and unobstructive way to get the best of both worlds. Capital Glass and Aluminum can help you find the perfect fit with a custom, made-to-order, sliding door for your wardrobe.
Our attention is always on quality and detail, and our wardrobe services are no exception. Wardrobes are all about optimising existing space to work best for you. Capital Glass and Aluminum's custom sliding wardrobe doors are made-to-order to ensure that you can make the most out of your storage space, regardless of size. A good wardrobe is all about attention to detail and making the most of your space—things we do best. 
Find your perfect look and make sure your wardrobe's sliding door looks as great as it works. Capital Glass and Aluminum offers a variety of distinct styles to make sure that your custom wardrobe door fits your style and your home perfectly. A high-quality sliding door can be just the thing to pull together a space with a wardrobe. Choose a look that's perfect for you without sacrificing quality. We offer sliding doors that can be fitted with:
Glass Mirrors:

Offer an elegant look and give the impression of a larger space. Mirrored wardrobe doors offer double efficiency as dressing mirrors as well. Find your best look in your new wardrobe door!

Vinyl Coated Gyprock:

Offers a clean modern look that will fit seamlessly into your space. Gyprock can be painted to match and offers a more discreet look that will be sure to pull your space together perfectly. 

Composite Board:

Offers a versatile rustic, modern or classic look with modern ease. With a composite board fitted sliding door you can ensure that your wardrobe door fits in with the rest of your space—or make sure it stands out as a beautiful accent. The choice is up to you.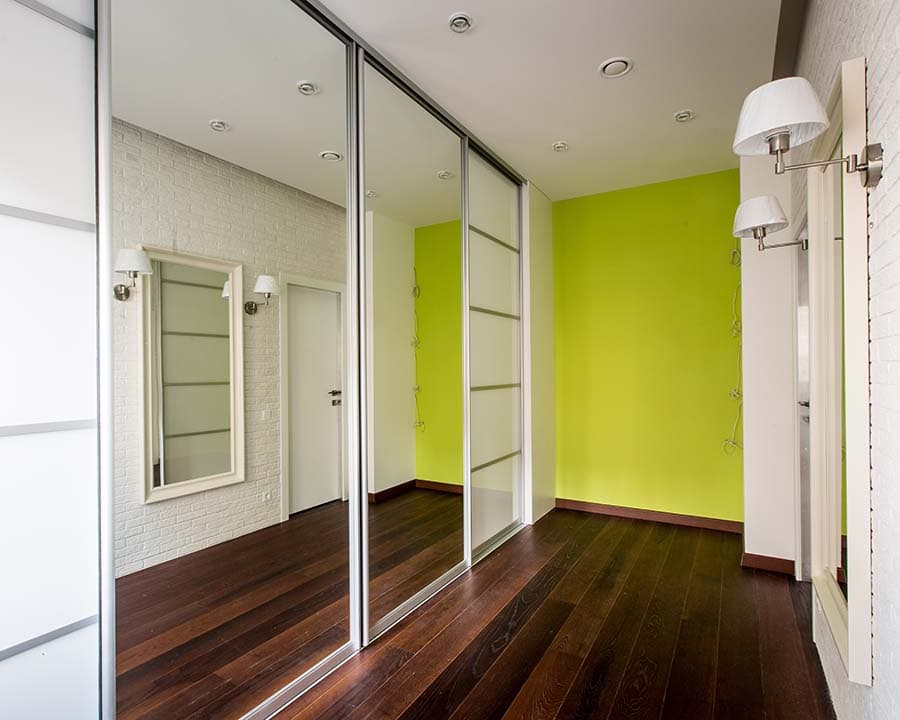 With over 15 years in the industry, and hundreds of satisfied customers in the FNQ area, Capital Glass and Aluminum offers unrivalled expertise and the experience to ensure you the best possible results on your next project, large or small. When it comes to making sure you get the perfect style and fit with a focus on quality, we bring all of that experience with us to the table to make sure you get the right wardrobe door for your unique space—every time. 
Capital Glass and Aluminum is fully insured, qualified, and licensed, meaning you can expect professional quality service and professional quality results every time. We work with supplier groups to ensure we can offer you the highest quality products, and all of our installations are carried out by qualified and licensed professional installation specialists. 
With 15 years of professional relationships with product suppliers and customers, we don't sacrifice being cost-effective for quality, and with Capital Glass and Aluminum, you can get the best of both worlds. 
Working with Capital Glass and Aluminum, you can expect attentive and prompt service with a smile. Our focus is on quality, not only in installation always carried out by licensed professionals and the high quality products we offer, but in our customer service as well. We want your experience with us to be as pleasant as possible, and we work hard to offer reliable and responsive service to make sure that your next project is as stress-free as possible, regardless of scope and size. 
Whether you need a quick quote or you're unsure of how to tackle your upcoming home project, you can always get in touch with us fast.